A Crowdsourced Mobile app for carpool
Interaction Designer, Mobile Developer
Brainstorm, Sketch, Storyboard, Wireframe, Low/Mid/High Fidelity prototype, Launch, Market, Investor Pitch
My first venture into products, made in 2014! I'm thrilled to see how my design has grown over the years. 

The interface includes buttons to signup, login, locate a user and everyone within a specific radius, choose the user's radius, and post messages in real-time.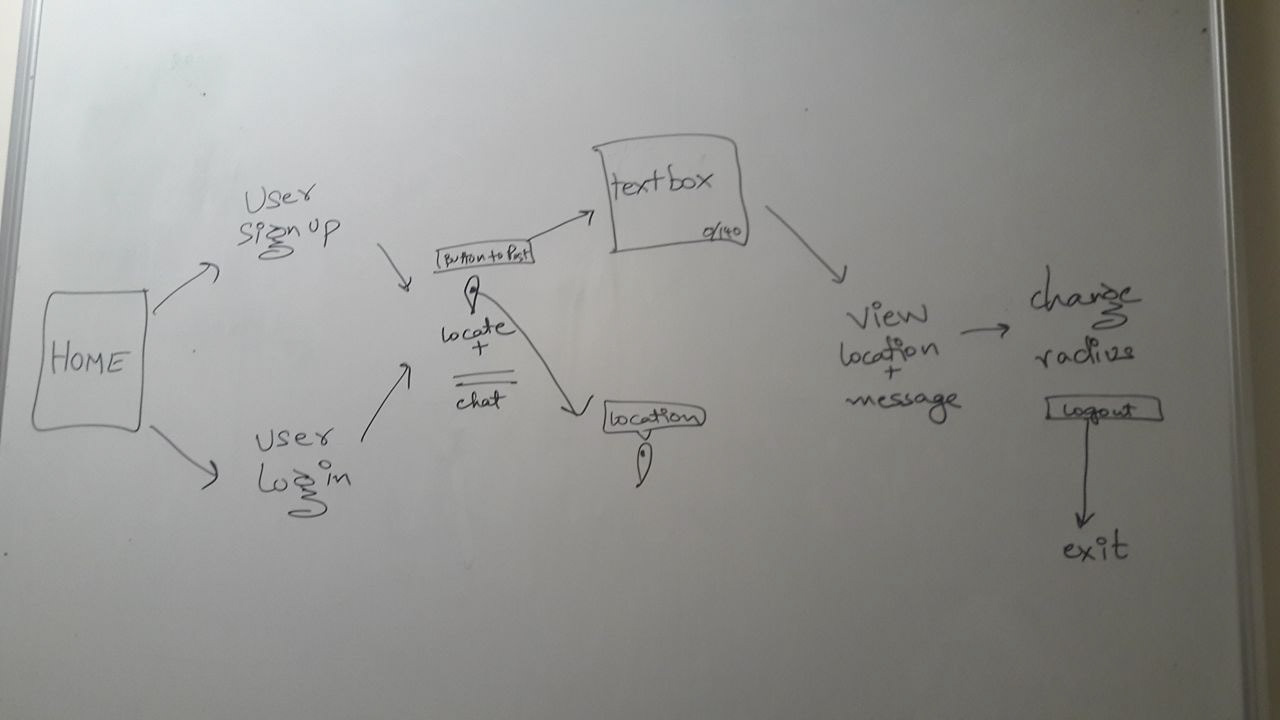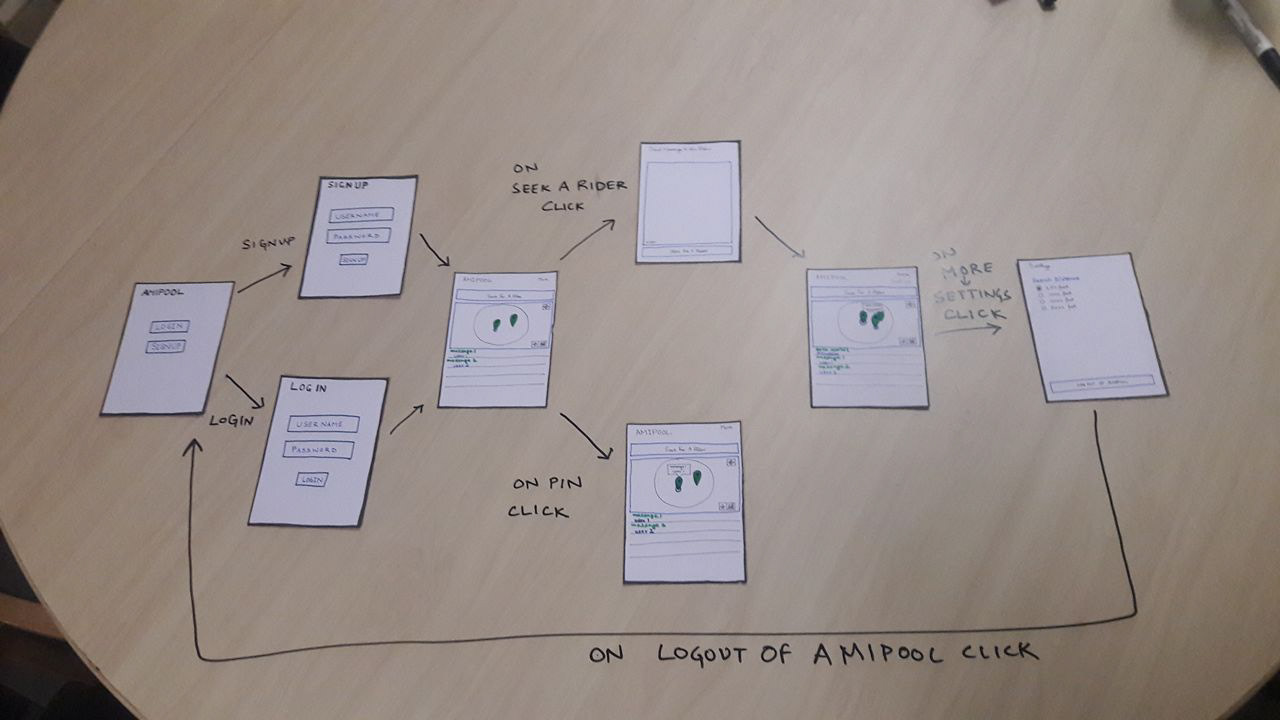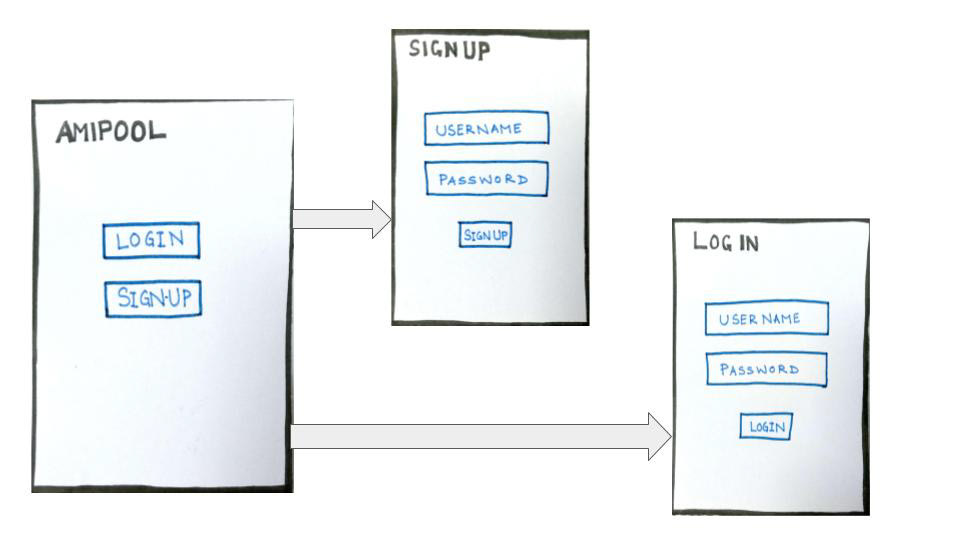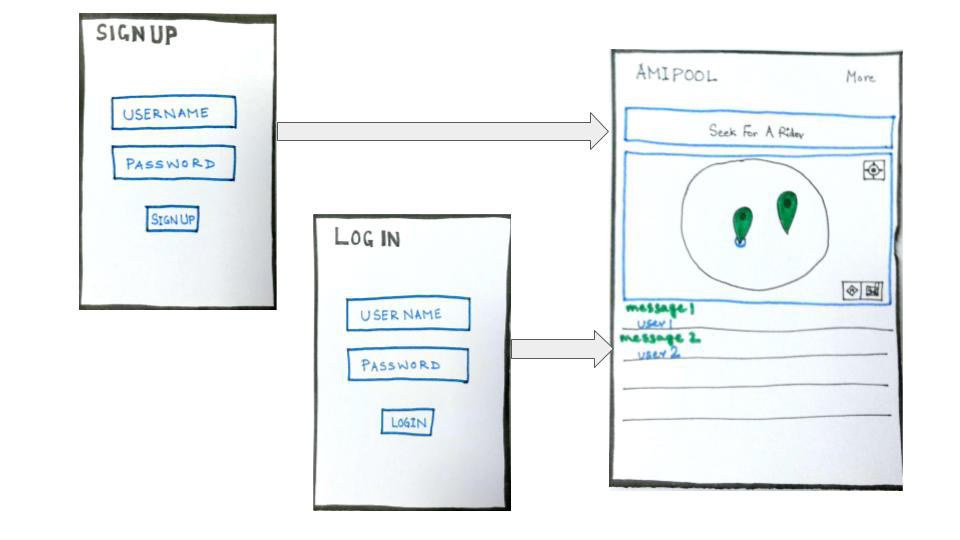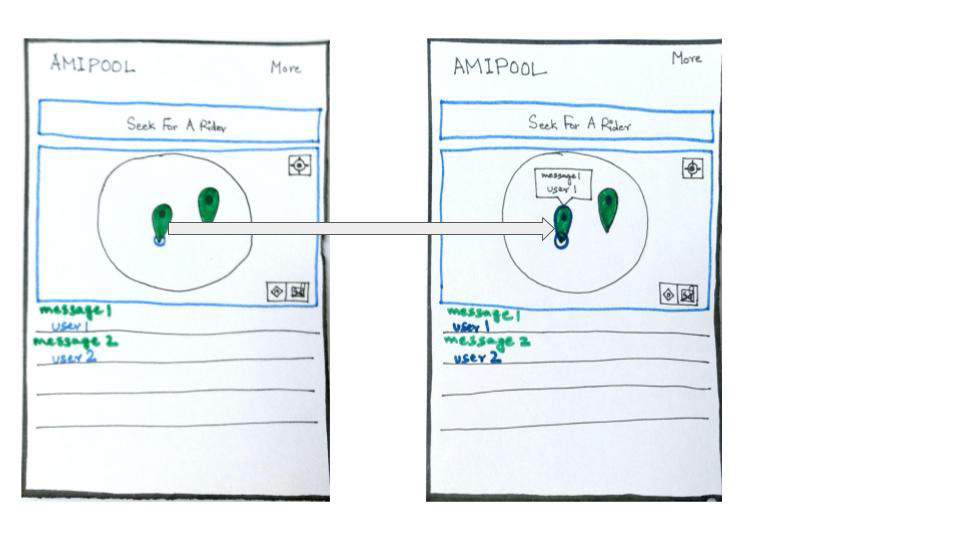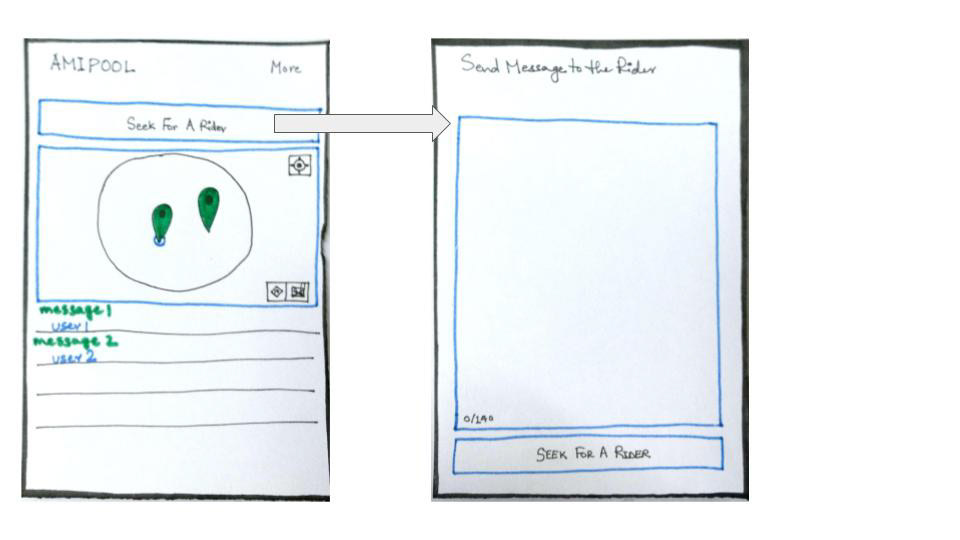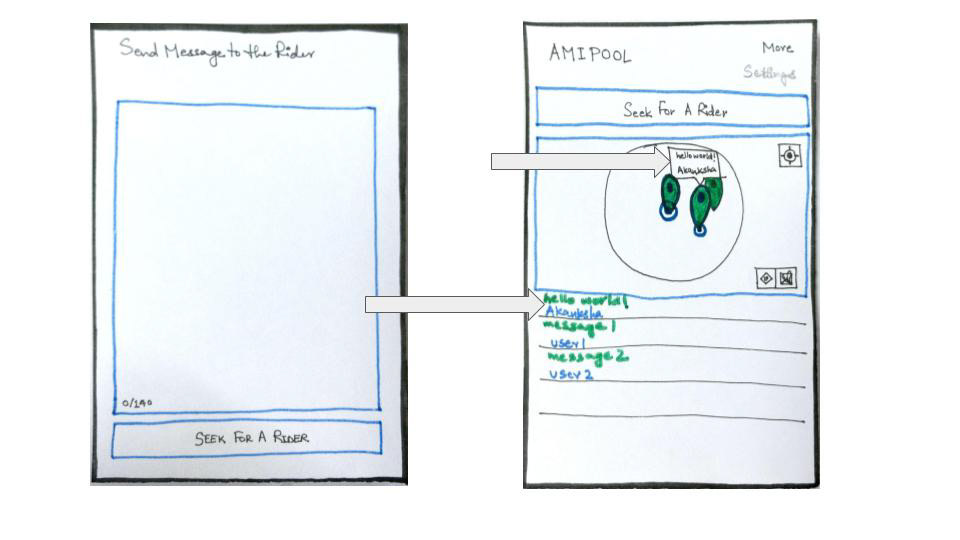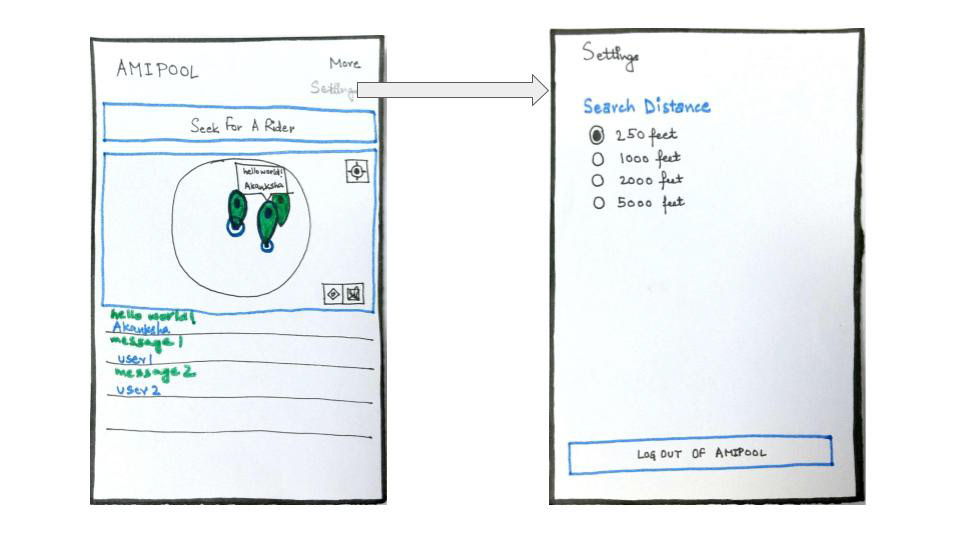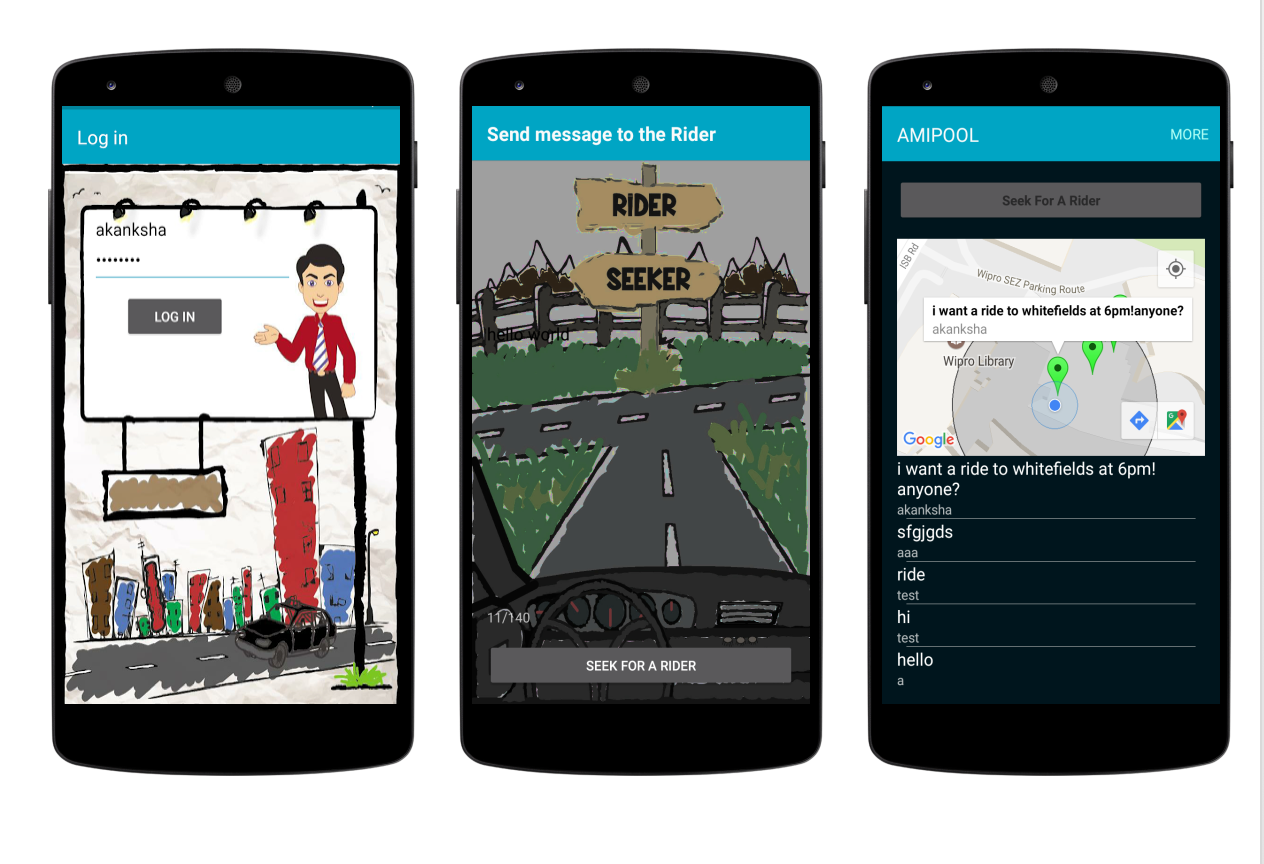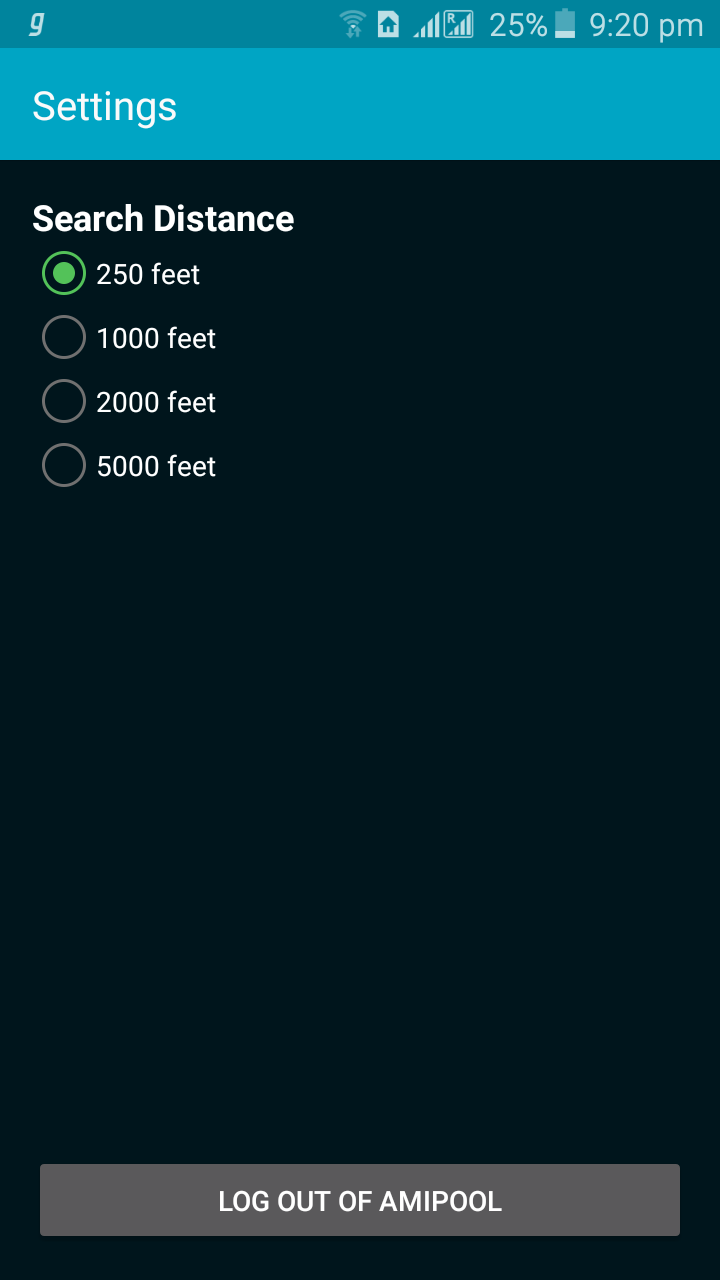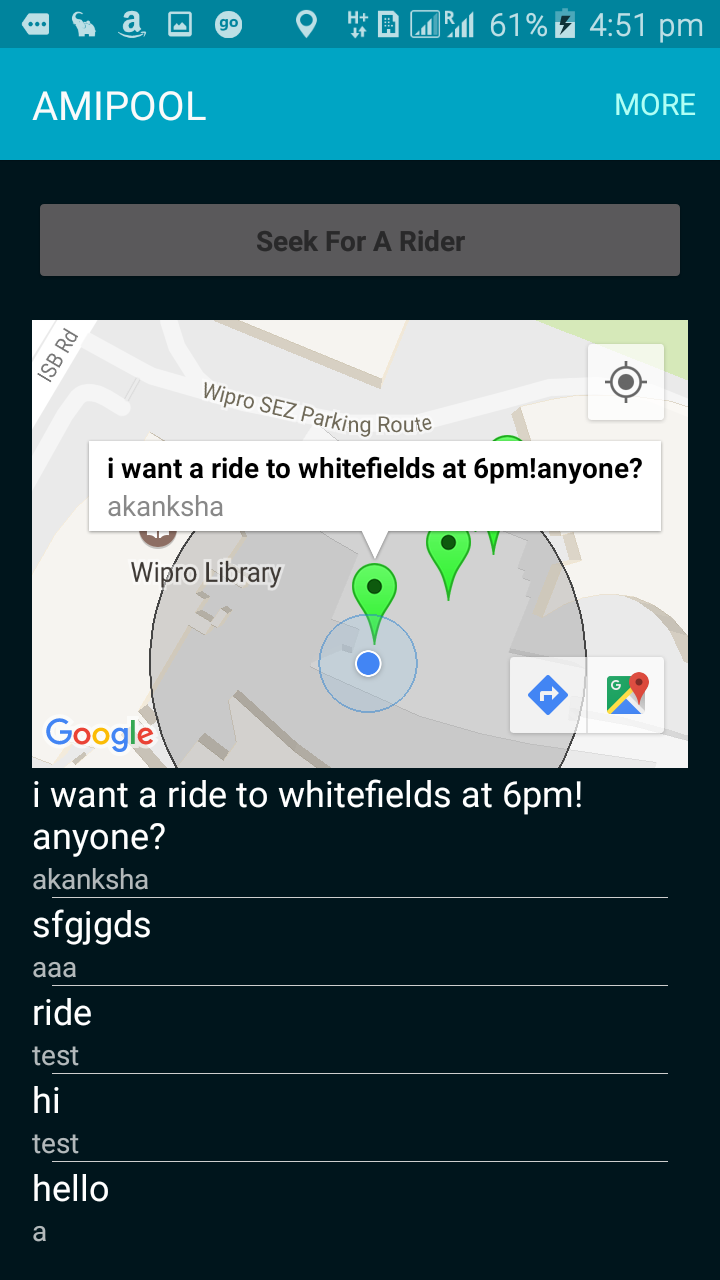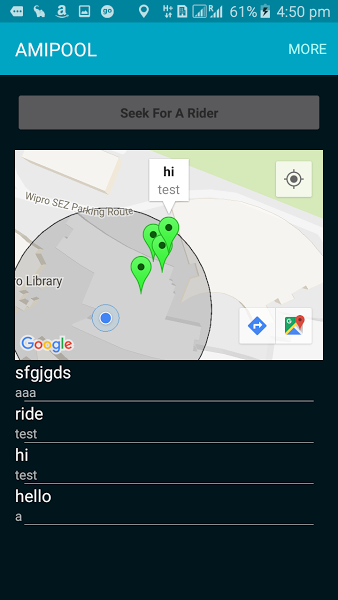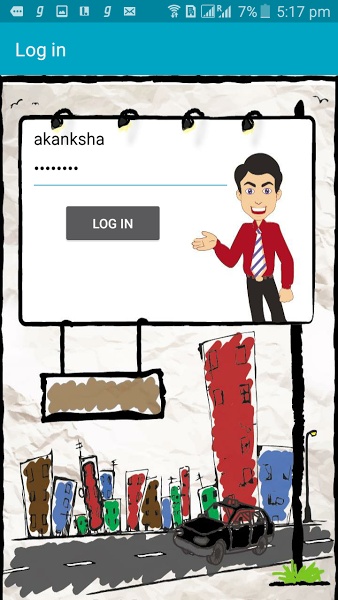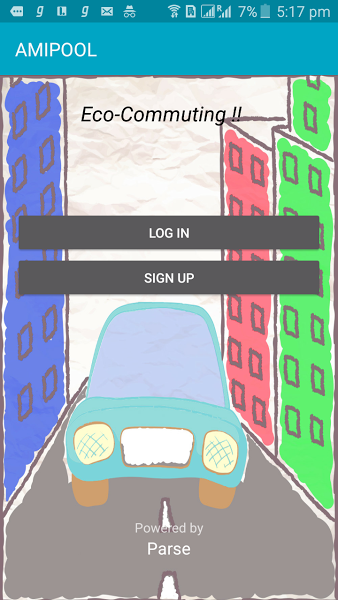 Carpool is created in Android Studio with Parse Library. It consists of 8 screens:
Home: To select sign up or login
Sign up: To enter username and password to register and login
Login: To enter username and password to login
Seek for a Rider: To locate users within your radius and read messages on real-time chat forum
OnClick Message Display: On clicking a pin, display message of user with user name
Send message to the rider: Post a message of 140 characters
Search Distance: Specify the radius from 500 feet, 1000 feet, 2000 feet, 5000 feet
Logout: Click to logout and get to home screen
It does not allow users to directly contact each other
Design Specific Limitations
Responsiveness & location of elements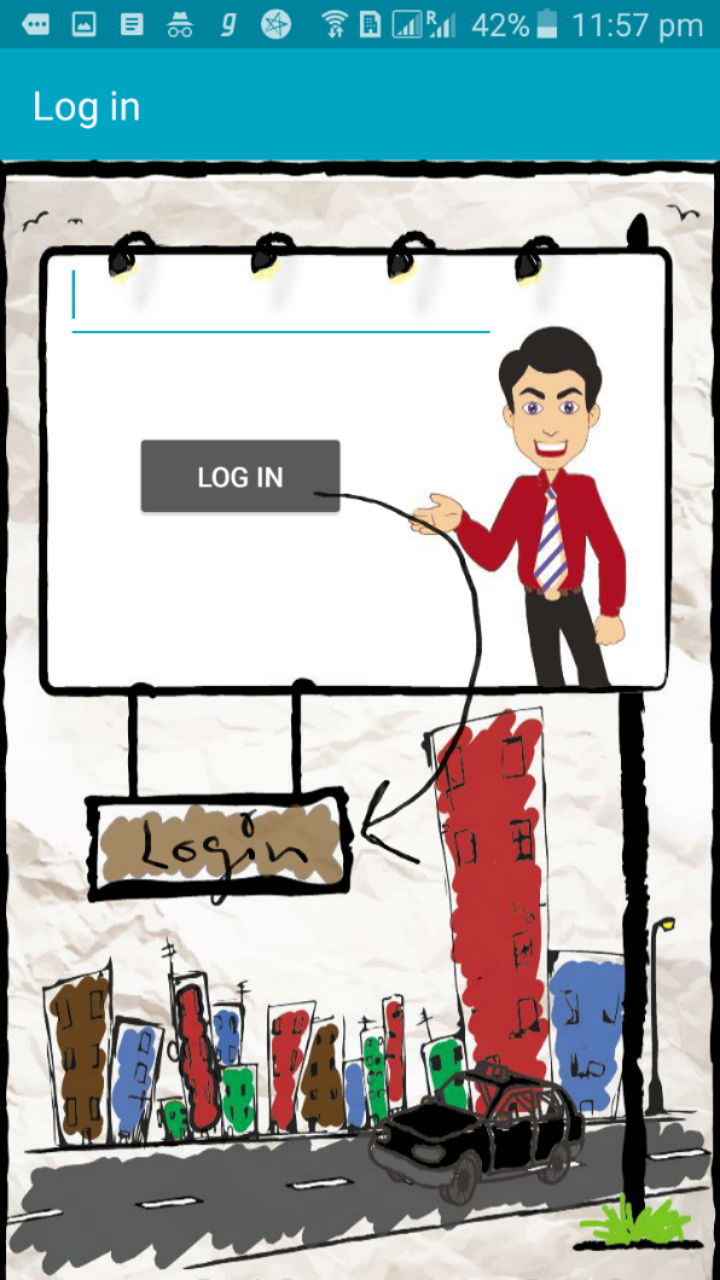 This is an area specific application. For example, a user can contact only from his current location.
No path is specified, no routes can be tracked.
Maintaining user privacy For example user's contact information, username, etc can be shared at the chat forum, there is no provision for private messaging.
No accessibility for visually challenged people
This product is a real-time ride sharing app that matches drivers and riders, enabling people to make car transportation more efficient and more affordable.
It crowd-sources the commute
It enables connectivity of people, within visible distance
It provides easy and public communication
I have closely worked on this application from the idea conception, analysis and prototyping of minimal viable product, and the actual product. I was not only involved programming aspect of this product, but was also an integral part of its business model and marketing. This application was created as my entrepreneurial venture for Amity Innovation Incubator during my Bachelors of Technology in Computer Science, hence I understand the design and interface of this application. The intent of this application was to connect people to ease their commute. Our focus was on simplicity of end user experience. We also worked on real-time messages, which are stored in the database accessible to admin in a web application. The end user is provided with one or two buttons per page so that it is easier for them to access this application. My familiarity with this application and involvement with its execution are the reason that I selected it as my case study.